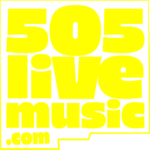 Southwest Rock and Blues innovators The Rudy Boy Experiment hail from the land of enchantment of Albuquerque New Mexico. The act has become very popular in the western U.S. This 3-piece group features the multi-talented Rudy "Boy" Jaramillo on vocals, as well as lead and rhythm guitar.
Rudy Boy has released close to 10 albums over the past decade, with a growing national fanbase anticipating each debut.
In 2010, The Rudy Boy Experiment signed a digital distribution deal with DSN Music, to give the group a worldwide platform for their long awaited release Places. The 11 track release features a contemporary southwest rock sound, with a strong influence of vintage blues. Places featured several tracks which became popular radio singles such as Glam Trash.
In 2011, The Rudy Boy Experiment released their second national album Volume 2, which included a compilation of previous indie singles from the group. This release was supported by a west coast tour which included high profile stage performances at SXSW and Las Vegas. Rudy Boy's effortless promotions include many high profile radio interviews nationwide, ranging from Fox Sports Radio to NPR, and as a regular on 94 Rock's morning show in Albuquerque. Rudy Boy also enjoyed an endorsement deal from Reverend Guitars, which provided a platform to show off his Volcano on tour.
In 2013, Rudy entered the studio with industry vet and producer Pete Anderson, to work on his fourth album THE WAY IT IS NOW for a 2014 release.