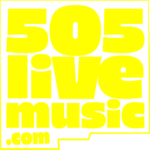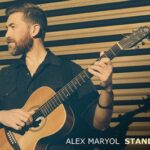 Alex Maryol's latest album almost didn't get made. On the first day of recording, tensions were high, and the blues-rock artist and his engineer had an explosive disagreement. As it turns out, though, it was just a miscommunication, and cooler heads prevailed.
That key moment, however, gave everyone involved permission to be honest during the recording of Alex's latest album, In The Meantime. The spirit of openness in the studio perfectly reflected where Alex had arrived at as a person and an artist. After years of soul-searching, Alex was welcoming an inspired epoch of authenticity and unbound creativity.
"It is a new era for me," the Santa Fe, New Mexico-based artist acknowledges. "I feel like I am free to be myself, and express a deeper level of sincerity. It feels like the time to get back to a raw, from-the-gut approach to my music."
Alex's latest album will be his eighth entry in a musical journey that began with him as blues prodigy. He's since matured into a critically-acclaimed alt-blues artist. His vocals exude a sweet grit, and, on guitar, Alex is a slow-burn virtuoso whose adept at conjuring muddy Mississippi river blues, gritty indie rock, buttery R&B, and sweat-soaked Chicago-style blues with an unmistakable swagger.
Alex has opened for a wide array of artists, including Etta James, G. Love and Special Sauce, Bo Diddley Bonnie Raitt, Lyle Lovett, Leon Russell, Corey Harris, Blues Traveler, and Otis Taylor, among others. He's made incendiary appearances at the Telluride Blues and Brews Festival, and the King Biscuit Blues Festival. Two of his songs have been selected to appear in the Guy Pierce thriller First Snow(2007) directed by Mark Fergus. He's also earned the "Best Blues Song" award at the New Mexico's MIC Awards.
His latest release,In The Meantime, is both a rebirth and a return. In 2003, Alex released the gutsy bluesy album Make Everything Alright, and he decided to revisit that unvarnished approach on his latest, focusing on electric guitar workouts, and, most importantly, heartfelt songcraft. To this end, he enlisted Make Everything Alright's engineer Tim Stroh (Dwight Yoakam, Robbie Robertson, David Jacobs-Strain), and recorded at Tim's new studio in Leadville, Colorado, Mad House Recorders.
In The Meantime is boldly reflective and vulnerable. The 11-song collection spans swampy Delta blues, smoldering slow-burn soul, classic rock riff-rock, and moody jazz-tinged balladry. The spiritually uplifting "Love Is What We Are Made For" melds stanky vamp-blues with emotive pop-rock hooks. Later on in the album, Alex imaginatively revisits this track with a slinky groove which adds a soul-stirring dynamic to the song's purposeful message.
On the hypnotically sleek and funky "All Night," Alex relays a modern take on paying dues. The song looks back at Alex's early 20s when he was grinding it out in bars playing music 5 nights a week from 9:30 PM to 1:30 AM.
Another album standout is the title track which is a rousing dip into moody Delta blues territory. Here, Alex conjures the lonesome and haunting feel of blues without resorting to cliched lyrics. "I didn't want to take the easy way out and write a sappy breakup song. I wanted to convey a human experience we all have where we get to a place in our life where we're stuck in darkness, and it feels like we are being tested," Alex shares. The track also finds him stretching out on the guitar with slow-burn assurance, alternating between "Boogie Chillen"-like rhythm guitar and raw-nerve, Chicago electric blues lead playing.