505 Junglists presents SUNSHINE BASSLINES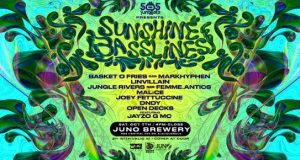 505 Junglists presents a day of EDM focusing on DNB with ABQ's top local talent.
Performances include:
Basket o' Fries B2B MarkHyphen | Linvillian | Jungle Rivers B2B Femme.Antics
MAL:CE | Joey Fettucine | DNDY
Feat. Jayzo G MC. Plus Open Decks
21+ Food and beverages available for purchase.